With the intention of going to Lubenham, near Market Harborough in Leicestershire, my father and I booked Travel Lodge rooms near Grantham.
To the right, Anne of Cleves House at Melton Mobray, given to Anne by Henry 8th as part of her divorce settlement in 1640. Note the magnificent Church nearby.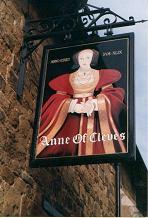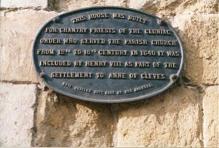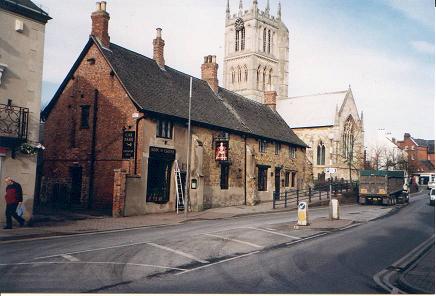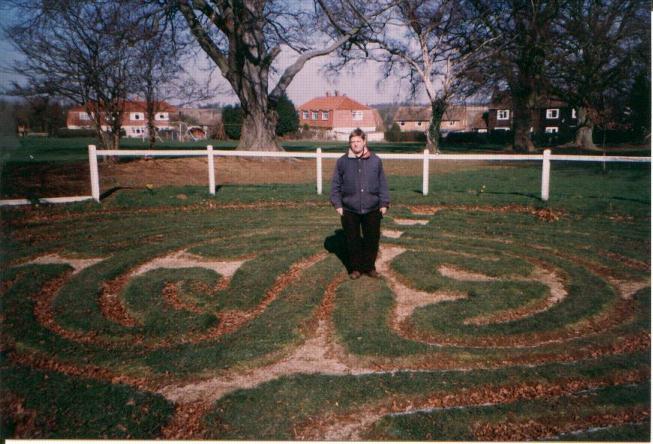 To the left, at Wing, just South of Rutland Water, a turf maze.
A plaque nearby states that, "Such mazes date from Medieval Times. Similar mazes are found elsewhere in England and certain French Cathedrals. Religious penitents may have followed the maze on hands and knees repeating prayers at certain points and finally reaching the centre."
To the right, at Market Harborough, the little 17th Century Grammar School. It was built on stilts to give space and shade to market stalls.
Close by, the Church is reckoned to have one of the finest spires in England.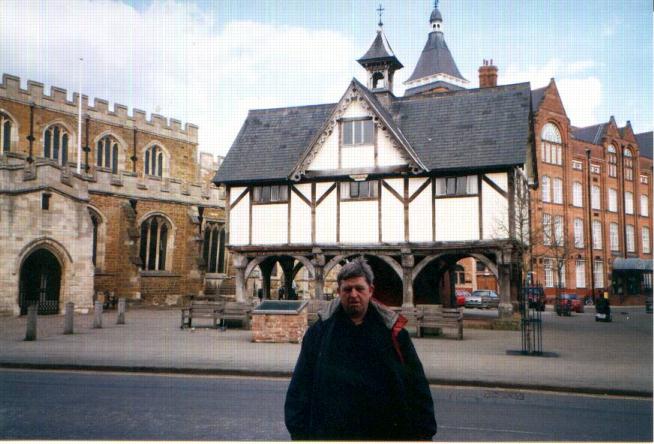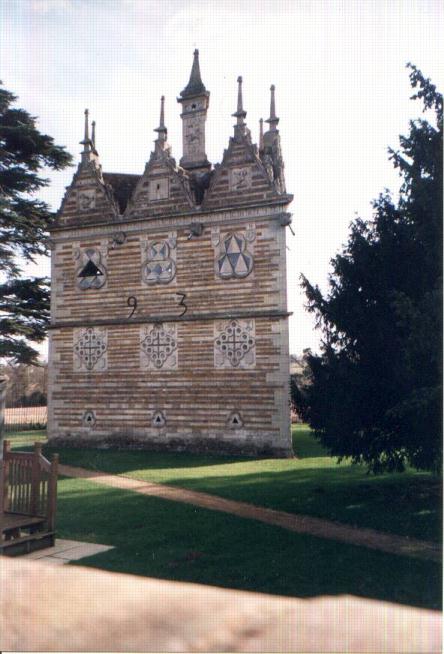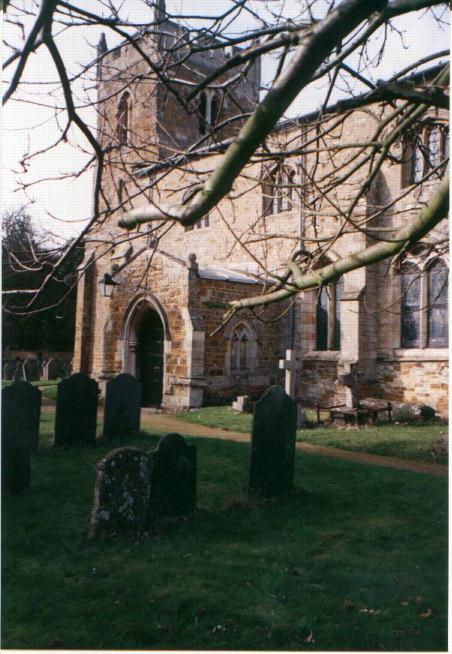 To the far left, at Rushton, Northamptonshire, is a Triangular Lodge. Everything about it is triangular to symbolise the Trinity.
Close by, All Saints' Church (near left) has a Font with the Alphabet carved on it, but I couldn't get into the Church, as it was locked.
Finally, we got to Lubenham, just out of Market Harborough, where my great-grandfather, Fred Piper, was a grocer.
To the near right, his shop on the Main Street, which is now an Antiques Shop, with traffic roaring past.
We also found 'Piper's Piece', the Ancestral Home, also next to the Main Street.
Just as the sun was setting, we got to Foxton Locks (see far right). Just North of Lubenham on the Grand Union Canal. A spectacular sight to end the day, and the holiday.