!SayHelp
Help Message Speaker.
May, 2006
Martin Carradus
---
Copyright © 2014 Leaf Mindcraft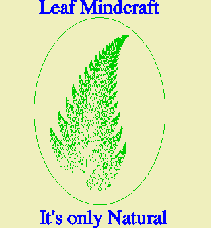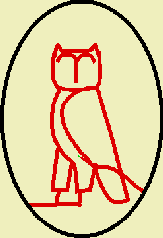 Downloading, Unpacking and Using !SayHelp
The !SayHelp Software Application is a System Help Speaker/Sayer for the Acorn RISC OS Wimp environment, and is available for free download.
After having downloaded and unzipped the !SayHelp Application, drag the application to a suitable directory on your hard disc. Double click on the !SayHelp icon to load it onto the icon bar.
To activate the !SayHelp application, point with the Mouse pointer over icons on your desktop and any Help message sent out by them will be spoken.
Clicking 'Menu' on the bar icon brings up a menu. From this menu, the Option 'Furniture' makes !SayHelp appliction report window furniture. The option 'Suspend' turns off the spoken Help messages until unticked. Alternatively, simply clicking on the loaded icon, greys and ungreys the icon and turns off and on the Help messages.The Option 'Quit+Kill' quits the application and kills the loaded Speech Module.
This application fouls up the Acorn facility !Help, present in the 'Apps' directory. Don't use it!
Read the file '!ReadMe' within the application (double click over the application icon with 'Shift' held down to find it), for conditions of use.
NB 1. The Speech! Module is copyright Superior Microcomputing 1991 and 1994, all rights reserved.
2. The 32-bit 'Speak' module, 'speakmod', by John Duddington, version 1.47, dated April 2013, is now being used. See '!ReadMe', inside, for its usage. This is part of eSpeak, which is under the GNU GPL, 'Licence.txt', provided, which you should read carefully.
Click on Icon to DownLoad Zipped !SayHelp 32-bit compatible Version 1.00 Dated May 7th 2006.
---
This document was generated on 5th November 2014 for Acorn Applications written and distributed by Martin Carradus